Christmas is early here at White Folks Get Crunk. OK truth is like everybody else I have been incredibly busy during this time of year. Not only that but I am going into surgery this afternoon, nothing too serious however that being said I'm not sure exactly when I will be feeling up to posting again. So I have a bit of housecleaning to do, there are tons of jams I have been sent, found their way to the DJ Site and I have found all over the place that need some pub. Here are just a handful of them for your listening pleasure. Sorry to the artists on these they all really deserve their own post but I would rather be sure to get them all out there now than not at all. First up a rap artists I am tired of but a remix artist I don't think I ever will be. Kue gets busy on the new Kanye Jam.
Heartless (DJ Kue Klub Mix) mediafire
Next up is our big homey DJ Medley blending together the dope ass tenderloins mix of 99 Problems by Jigga man and the classic Drop the Pressure by Milo.
99 Problems Vs Drop The Pressure (Tenderlions Remix) [Medley Blend] mediafire
As if we needed another killer Let It Rock blend? Yea I think we do and Shades comes with the heat! This one is serious with Dr. Feelgood on the back end and some Phil Collins on the vocals as well, kinda through me for a loop at first but hey it works.
Let It Feelgood (DJ Shades Mix) mediafire
Next up is a beastie remix with an old school house feel of Body Movin. You probably remember Kill Phil from back in the year when we posted his salt shaker mix.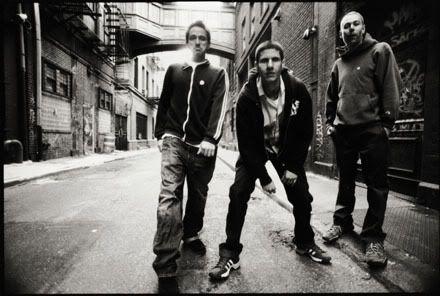 Body Movin (Kill Phil Remix) - Beastie Boys mediafire
Next up is somebody new to WFGC, DJ Masta Monk. Check out his Electro Mega Mix of some Miami Bass Classics.
DIRTY BOOTY (Masta Monk Mega MIx) mediafire
And Last but certainly not least. Old Money wrecks and I mean wrecks one of 07's dopest tracks from Chromeo.
Gangster With An "A" - Old Money mediafire
Thanks again everybody for making the hot ish. And I will be back ASAP. I have a new mix I totally forgot to post that was a giveaway from the Paul Wall after party and also a handful of new remixes and blends from yours truly. Stay tuned folks!