3LAU and Kap Slap came together and made a banger with a handful of clips from different joints. I usually don't care for stuff like this, but this one is definitely well done. Check it out.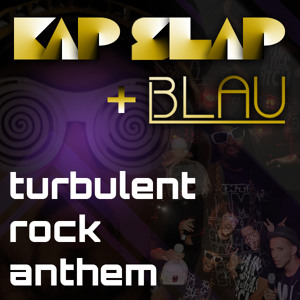 Bounce - MSTRKRFT Party Rock Anthem - LMFAO Party Rock Anthem - Sexy Ray Vision Remix Turbulence - Laiback Luke and Steve Aoki Turbulence - Sidney Sampson Remix Selecta - Afrojack Mush Mush - Bassjackers Headlock - Imogen Heap (Cryptex Remix) Fedde Le Grand - Put Your Hands Up For Detroit
Original Production by Kap Slap + 3LAU
If you dig that one, here is the latest from 3LAU...
Includes: Top Of The World - Joe Garston Miami To Atlanta - Pryda Do It In the AM - Frankmusik (Lucky Date Remix) Leave The World Behind - SHM & LBL TGIF - Katy Perry Wet - Snoop Dog Move For Me - Kaskade Under The Sheets - Ellie Goulding Where Dem Girls At - Guetta