Ok this really struck a chord with me. Freaking killer track. Beautiful People by Marilyn Manson turned into a party break record with drop ins by the likes of Luke and a whole verse from the fat mack, 8-Ball. Just in time for some spookiness on Halloween and not super played out like another glitchy remix of Thriller. Shout out to Mad Decent for sharing, and there also is a Sega B'more jam of Beautiful People worth checking out on there too. Didn't think I would be putting these two faces next to each other ever.
Beautiful People Party Break (DJA Mix) - Marilyn Manson & 8-Ball zippy
Other news my boy Noetik is throwing a party in Pittsburgh, peep the flyer below.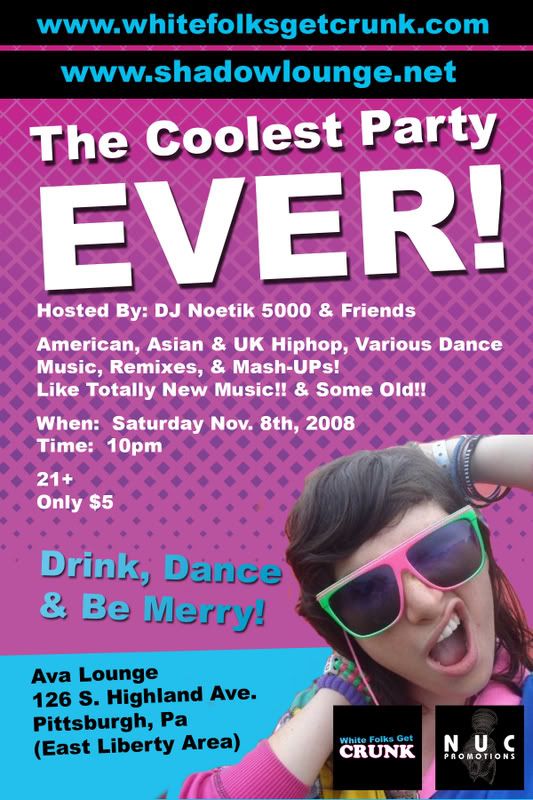 Lastly the T Shirt Sale is still going on…20% off in the WFGC T-Shirt Store! Use the coupon code Fall18 now through October 31st and receive 20% off your order of $30 or more.