I'm gonna sneak at least one more in! Shout out to the homey Barry Carew as well as everyone involved over at FAM. If you haven't yet, check out the FAM Website. It just went live the other day. WFGC & FAM in the 2011, big things in the making.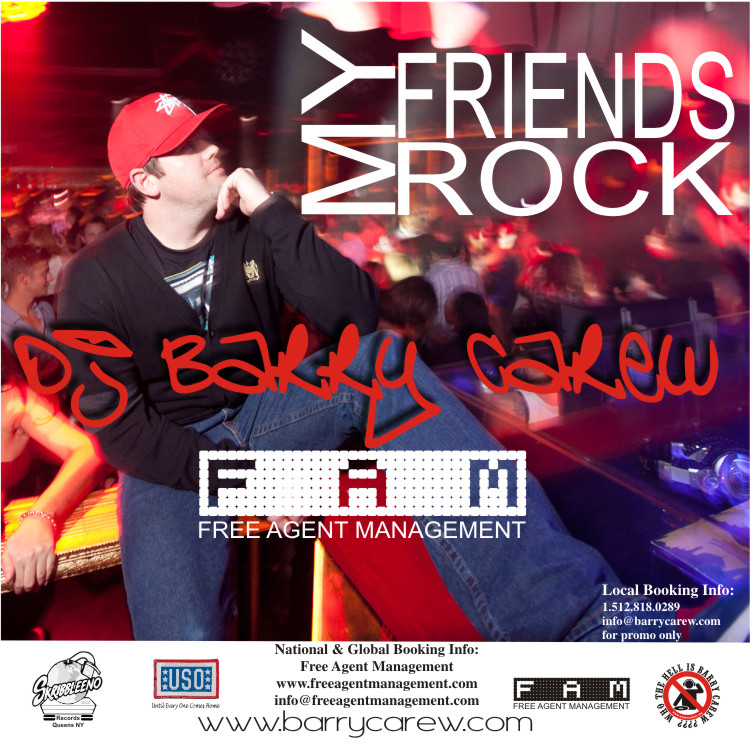 My Friends Rock by DJ BARRY CAREW by barrycarew
Barry Carew - Your Mommas Favorite DJ:
Friends of mine keep asking me to make them a Rock and Mash-Up CD. I play all kinds of crazy fun music if you have ever been at one of my shows. So here you go friends, this is something to turn up loud in your car and bang your head or jam at your house party while you drink a 12 pack of P.B.R or Natty Light. This is a "LIVE MIX" no edits, no computer auto warping, no bs. ;) So I hope you like it! Check out my fan page http://www.facebook.com/djbarrycarew and "Like" me! Hope you enjoy and share with all your friends oh and your mom!