Very excited about this one! Live mix I recorded for Spigen Music. Deep House, Nu Disco, Disco House, Tropical House, etc. Basically I opened my folder where I keep all these kind of goodies (that I don't get to play often enough) and hit record. Hope you dig it!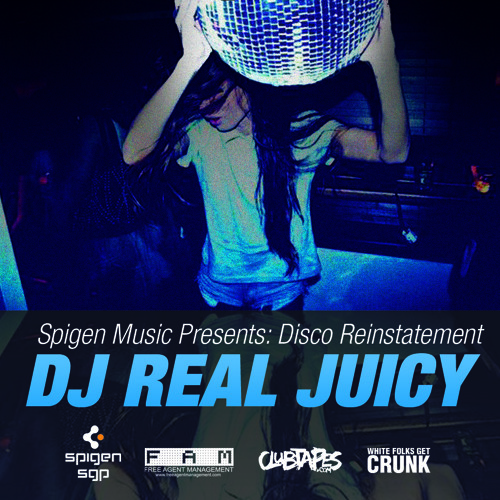 Free download at clubtapes.com.
Do me a solid and vote while you're there!
1. Moon Boots - Got Somebody 2. BRONX - She Was Gone 3. Le Youth - COOL 4. Den Ishu - A Deep Day 5. Modjo - Lady (Kaytranada Remix) 6. Rafael Cerato – Talk About (Upstroke "WestCoast" Mix) 7. Blondie - Heart Of Glass (Oliver & Thee Mike B Remix) 8. Rihanna - Nobody's Business (Cousin Cole House Edit) 9. Those Usual Suspects - Together (DCUP Remix) 10. Donnis feat Dev - Ring My Bell (DJ Hotsauce Remix) 11. Touch & Go - Gotta Have U 12. Bob Sinclar - Feel For You (Ben Delay Club Remix) 13. Amtrac - Those Days (Viceroy Remix) 14. J. Cole - Workout Plan (Sammy Bananas Remix) 15. Oliver & Sqim - Hoes 16. Newbie Nerdz, Moonwalk, Fractales - This Is You (Giom Remix) 17. Louis La Roche - Say I'm Your No. 1 18. Treasure Fingers - Cloud Life 19. Felix Da Housecat - Give Me Body 20. DJ Zimmo - Disco Works 21. Stefan Ponce - Dance Dance Dance! 22. The S.O.S. Band - Take Your Time (Solidisco Remix) 23. Codes - In Your Brain 24. FnDannyBoy - Burnin 25. DJ Snake feat. Alesia - Bird Machine (Durante Bootleg) 26. Future x Van She x Robotaki - Turn On The Happiness (The Hood Internet Mashup)