Here is my part from the 9 Minutes of Funk mix I did in 09 with Slink, Renaissance, Medley, and Whack-a-tone. Crazy how heavy the B'more scene was around. Seems like ages ago now... This has the blend I did of Rico Tubbs joint with Day n Night over it. Ended up liking that so much I literally cut it out of this to play it out. Enjoy.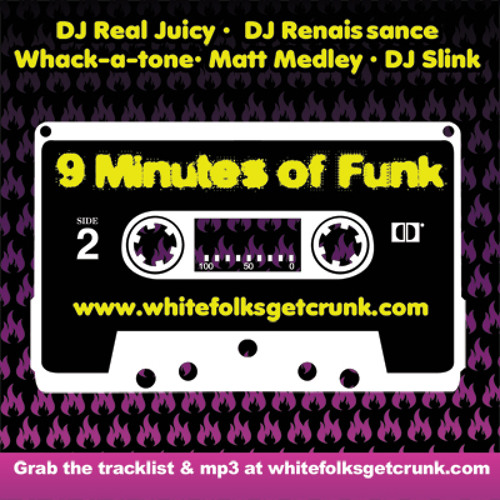 Get Busy – Sean Paul (Luny P) I'm the Shit Remix – DJ Class feat. Lil Jon Bojangles Acapella Golden Cage Remix – Rico Tubbs Day N Night Acapella Ass N Titties x Smells Like Teen Spirit – DJ Slink
I'll be re-upping the rest of the parts soon as this is probably not on any valid links anymore. Pretty sure it was distributed 100% through zshare, or something even more ratchet.