Moombahton-Mixtape Monday. New jump off from Benzi.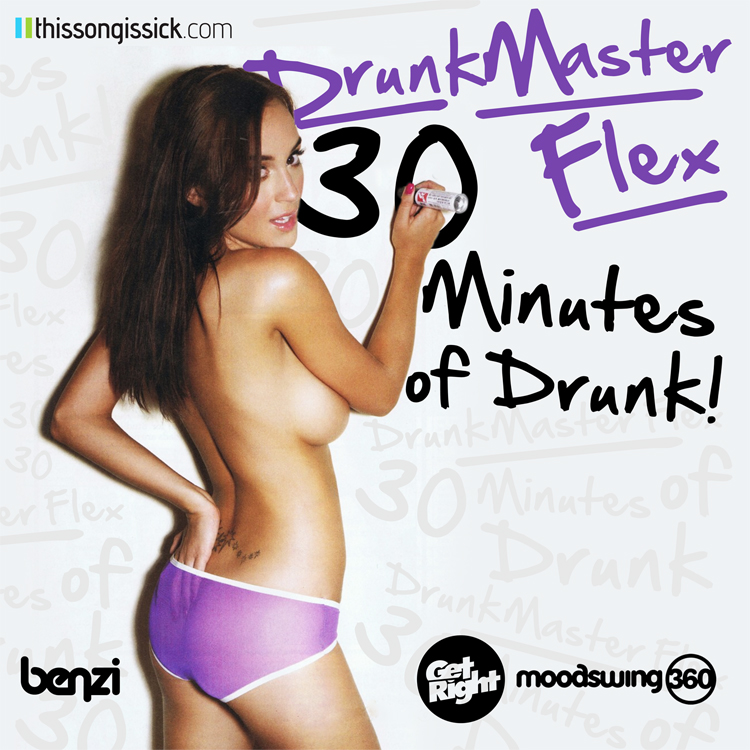 Drunkmaster Flex | 30 Minutes of Drunk by BENZI
001. Drunkmaster Flex Introduction 002. Silver Medallion "All I Ask (Drunkmaster Flex & Geek Boy Remix)" 003. Grafitti 6 "Annie You Reset Me (A-Mac Edit)" 004. ETC!ETC! & J-Trick "Hold The Line" 005. Teen Wolf & Shelco Garcia "Party Hoppin" 006. Sidney Samson "The World Is Yours (Drunkmaster Flex Remix)" 007. Kissy Sell Out "Turn It On (Dillon Francis Remix)" 008. Daft Punk "Harder, Better, Faster (Party Ben Edit)" 009. Bro Safari "Da Worm" 010. JWLS "Lagrimas" 011. Death Grips "Lord Of The Game (Daims & Chrisupreme Remix)" 012. Porter Robinson "100% In This Bitch" 013. JWLS "Bashin" 014. Nadastrom "i!!" 015. 111 "Teaser" 016. Skrillex "Reptile Theme" 017. Dillon Francis & Missy Elliot "Pass That IDGAFOS (Drunkmaster Edit)" 018. Gym Class Heroes x Easy Does It "Stereo Hearts (Drunkmaster Edit)" 019. Diplo & Skrillex "Amplifire" 020. The Beatards "Tramp (Clockwork Remix)" 021. Jack Penate "Tonight's Today (Ophex Remix)"