Some huge electro-glitchy bangers of some classic jams for yo azz. Breakdown, keep bringing jams like these and I'll keep playing them and getting the booties shaking fa sho. These bang hard people. Bass lines are so twisted and sick.
What do you get when you combine one of the most influential new jack swing tracks of all time and ridiculously twisted basslines…Breakdown's "Feel This!".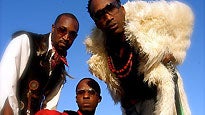 Breakdown - Feel This YSI | Speedyshare
Breakdown's "Do What I Want" took inspiration from this legendary king of crazy fly and his smash hit, "My Perogative". The  KFMX Edit was on beatport's breaks top sellers chart at #2 after being up for less then a week.  It was taken down due to uncleared samples, but have no fear, Breakdown is here!
Breakdown - Do What I Want YSI | Speedyshare Also gotta shout out my boy PYT and put his latest mixtape on blast. Might recognize someone you know on there (hint #17 - DJ Real Juicy - Snap Yo Fangaz).