Remember when I used to be really good about posting up some of the sickest jams from the DJ site every Friday? Well it appears those days are over. I haven't made a Friday in well over a month, and can't even remember the last time I did this post anyway. Sorry for being such a slacker! The corporate designer/world class dj/blogger lifestyle is starting to catch up with me I suppose. Anyway here are some long overdue jams from the wonderful users of white folks get crunk.
The Bar - Grey Granite ft. J.Brookinz (prod. by Action Jackson) download
Riverside (DJ Royale Rmx) - Sidney Samson download
Love Sex Magic (DJ Slink Remix) - Ciara & Justin Timberlake download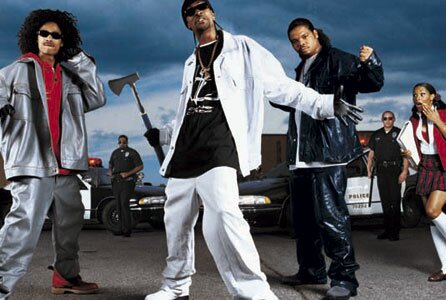 Boom Boom Bone (Super Played Out Remix) - Bone Thugs-N-Harmony x Black Eyed Peas x LMFAO - download
BLAME IT ON THE DRINKS [DJ NINO] - DJ Mad x Jamie Foxx x T-Pain x Enur download
If You Seek Amy (Adam1Time Vocalizes The Crookers Remix) - Britney Spears download
La La La (Royale Bmore Rmx) - LMFAO download
No Rest for the Wicked (DJ Slink Remix) - Cage the Elephant download
Speaking of LMFAO. You have a chance to remix La La La over here for fabulous prizes.